Mike Woodhouse - Toyota Celica GT4 ST205 WRC Edition
I mainly compete in Hillclimbs for the time being, with a view to compete in Sprints and the UK Time Attack Championship once I get the car finished in its build. It's still a work in progress.
Join Stance Auto Mags Group Like our Facebook Page Follow us on Instagram
Check out our MERCH STORE
More images in the slider above
I'm Mike Woodhouse, 35,
Ex-Army Ammunition Technician and now a HGV Driver for AW Jenkinson Transport.
Toyota Celica GT4 ST205 WRC Edition
Instagram:
From a young age I was fascinated by Rallycars, both my Grandad and my Dad raced for the British Team in Karting, my Dad went further and competed in Rallycross so you could argue it's in the blood! I'm also 3rd Generation in the Haulage industry so you could argue it's a Diesel/Petrol mix in the genes. While other kids had F40's, Testarossas, Countachs on their walls I had Toyota Celica GT4's - with their iconic Castrol Livery something just grabbed me. I was very lucky as a child to meet Juha Kankkunen and I knew from then on I had to own one.
While I was still serving I saw a ST205 WRC Edition for sale and knew I had to buy it. I loved driving it but still had an itch to scratch so to speak, I sat and thought on competing and came up with the idea to help out smaller military charities. From that I contacted them all to ensure it was all above board and in time with a lot of phone calls, emails and the like secured sponsors to back the Project.
I mainly compete in Hillclimbs for the time being, with a view to compete in Sprints and the UK Time Attack Championship once I get the car finished in its build. It's still a work in progress.
What makes it unique ? You ask. I would say it's a true drivers car, it immerses you in the experience of driving from the gearing, to the acceleration. The turbo with its unique flutter, the handling and grip are out of this world with a few small tweaks.
The long term plan is to install a 5SGTE which will take her from the current 3SGTE 2.0L to 2.4 - we are also experimenting with a few ideas of twin charging. She will be having a Link Fury X ECU fitted soon as well, along with a Digital HUD and a Sequential Dogbox.
The Charities in question are;
The Felix Fund are here to help any military or SO15 (Metropolitan Police Counter Terrorism Unit) personnel, who have conducted or assisted with Explosive Ordnance Disposal (EOD) and Search duties. They also provide welfare support and financial assistance to serving personnel, veterans and their dependents.
BLESMA The Limbless Veterans is a British charity that helps all serving and ex-Service men and women who have lost limbs, or lost the use of limbs or eyes, to rebuild their lives by providing rehabilitation activities and welfare support.
Combat Stress provides specialist treatment and support for veterans from every service and conflict, focusing on those with complex mental health issues.
Scottys Little Soldiers is a charity supporting children whose parents have died while serving in the armed forces. It was founded in 2010 by Mrs Nikki Scott after her husband Corporal Lee "Scotty" Scott was killed in 2009 while on active service in Afghanistan with the 2nd Royal Tank Regiment.
I started Competing and attending Events back in 2016, one of my first being Retro Rides at Shelsley Walsh. I returned back in 2018 with the Livery added to the car, handling uprated (Polybushed throughout the subframe, BC Coilovers) I also attended Japfest in 2018. I then did my first competition at Barbon Hillclimb in July 2018, after building my confidence in the Car and wanted to see how she fared against similarly built vehicles. I was moved up a Category due to the Turbo being a multiplier but the Car held her own very well - I was moved into a Category where my competition was a Porsche Boxster 3.2L stripped out track car - I was only 0.2 of a second behind by my final run of the day which is pretty good going considering the GT4 is a 2.0 and she wasn't stripped out yet !

Now I've joined the @ExtremeBHP Team, under Sonia Davies guidance with a view to compete in more Hillclimbs & Sprints - with a long term view to competing in the UK Time Attack Championship and slowly but surely adding more modifications to her such as Aero kit and the like.
Photos courtesy of @stacked_automotive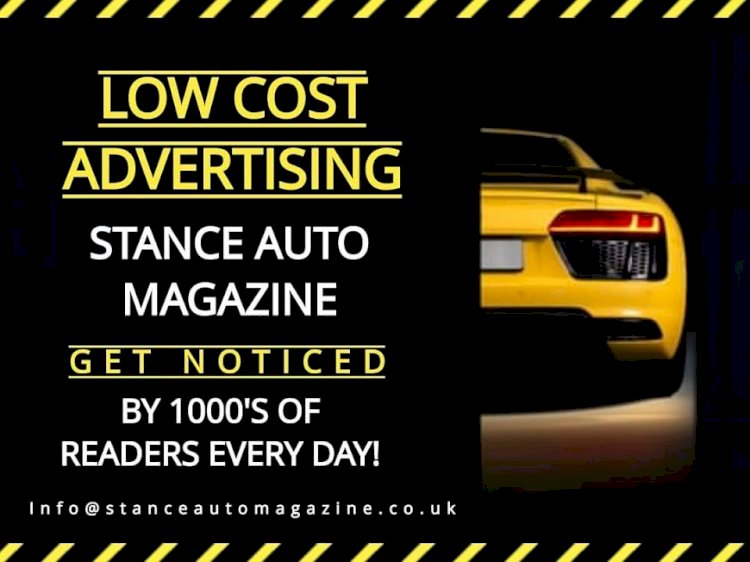 If you would like your Car and Story or Your Business Featured like this, Please
Email: Carla, Shannon, Andz or Admin, they would love to hear from you.
Our site contains links to third party websites. We are not responsible for the privacy policies, practices and/or content of these web sites. Their use is at your own risk.