Mikey Rowlands - Mk2 Ford Focus RS
Driving my RS always puts a smile on my face and it always turns peoples heads (sometimes for the wrong reasons haha) but I can honestly say I've never had a dull moment owning it!
Join Stance Auto Mags Group Like our Facebook Page Follow us on Instagram
Check out our MERCH STORE
More images in the slider above
This Car is in the Special Ford and November Printed Magazine
Hey, I'm Mikey Rowlands,
I'm 26 from north Wales
Mk2 Ford Focus RS!
Instagram - @MikeyRowlands
Youtube - MikeyRowlandsRS
I was brought up with rally cars from a very early age as my father was a rally driver, having his and many of his friends rally cars built on our driveway (mainly Mk2 Escorts), my father built his wide arched RWD converted Cosworth powered Ford Fiesta Mk3 XR2 in his garage, Growing up around all those rally cars you can see that's where my love for Fords came from.
The first time I ever wanted a Focus RS was when I saw Mikko Hirvonen testing his Focus WRC on the Cambrian rally back in 2009, after seeing it going sideways around a corner at like 80mph I instantly fell in love and knew I needed to own a Focus haha! Jump forward a few years and I came across Rich Fox's WRC inspired Mk2 FOCUS RS on Jamie_FYD's Youtube channel and it instantly reignited my love for them and I knew that I needed to own one.
In 2018 I finally got my hands on my Mk2 Focus RS after dreaming of owning one!
The car was completely stock when I first bought it and my original plan was to keep it stock… yeah.. so… after talking to a few ST/RS owners about mods I could do to make it sound / perform better.. Before I knew it I had dropped some serious ££££ and then I had a strong custom stage 2 400bhp / 600nmt RS with crackles, big flames & anti-lag tuned by DDG in Manchester @ddgremapping.
Driving my RS always puts a smile on my face and it always turns peoples heads (sometimes for the wrong reasons haha) but I can honestly say I've never had a dull moment owning it! Yes, it can go wrong and cost me a lot of money but just seeing it sitting on my driveway or parked up somewhere and thinking to myself, "that's my car! I own that!" There's no better feeling!
Since owning the car I've met some pretty cool people and have had some amazing experiences, I always find it amazing how a car can bring so many like-minded individuals together! The amount of messages/comments I get on my Instagram from people telling me how much they like my car truly means a lot and for once in my life It seems like I must be doing something right haha! I'm so grateful that I'm lucky enough to have the chance to own what I think will go down as a historical part of Ford history that is the Mk2 Ford Focus RS!
Full spec -
Previously - Revo Stage 2 'BD Performance Wrexham'

Currently - Custom Stage 2 'DDG Remapping Manchester'

AirTec Stage 3 Intercooler

AirTec 3.5" Downpipe

AirTec Plenum

Airtec Big boost pipes

Pro Hoses Full upgrade

Group A K&N induction kit

Turbosmart Recirc valve

Turbosmart Actuator

Milltek Exhaust system

Eibach 30mm Lowering Springs

Rear Eibach 25mm Spacers

Front Eibach 20mm Spacers

ACR WRC Bonnet Vents

KMS WRC Roof Scoop

Carbon Fiber Style Engine Covers

Auto beam Strobe Wing Mirror Indicators

Autobean Full light upgrade

Maxton Design full Splitter kit

Kode Steering wheel

B-G Quick release

Custom Led Rear Taillights

Custom Headlights

Custom Halo Fog Lights

Rallyflapz Mud Flaps

Autowatch Ghost
The car is nowhere near finished yet as I have some pretty big plans for it coming up in 2021, just to list a few In the next few months it'll be going in for a fully forged engine rebuild by @BDPerformance in Wrexham, I've had a great ongoing relationship with Darren and the lads at BD Performance and highly recommend them! I'm also going down the WRC route and will be getting a M-Sport WRC Spoiler, AUTO SPECIALISTS Front and Rear WRC Bumpers and to finish it all off nicely a M-Sport inspired rally livery!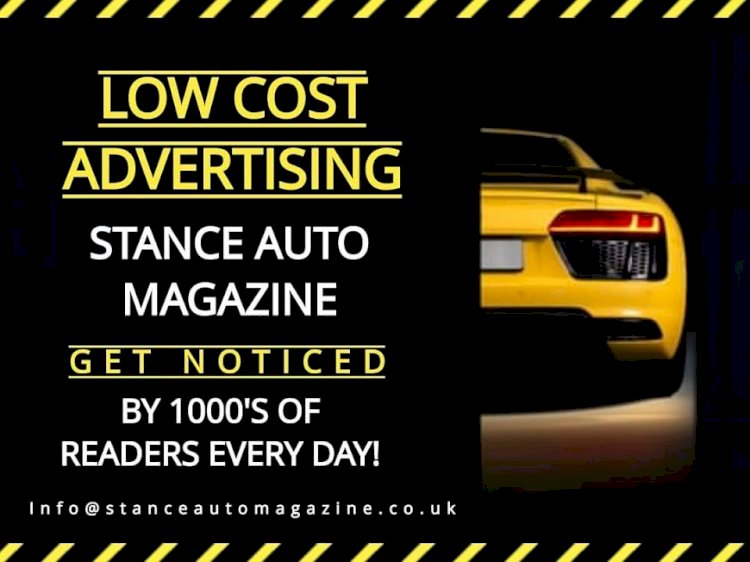 If you would like your Car and Story or Your Business Featured like this, Please
Email: Carla, Shannon, Andz or Admin, they would love to hear from you.
Our site contains links to third party websites. We are not responsible for the privacy policies, practices and/or content of these web sites. Their use is at your own risk.