Elliots Nissan 370z Nismo
nice little car, well it is a nismo with some serious grunt and looks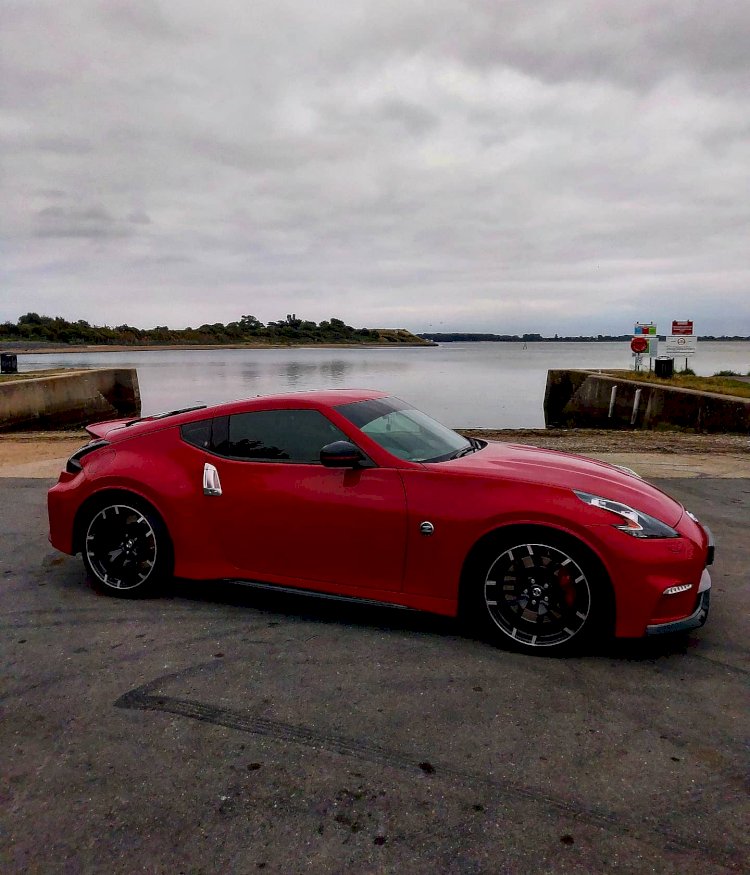 Join Stance Auto Mags Group Like our Facebook Page Follow us on Instagram
To Buy Our Printed Magazine Check out AMAZON and our MERCH STORE
More images in the slider above
Elliot Haywood
Nissan 370z Nismo
Instagram: @that_nismo.z
Photographer: @wolfies_garage
I also have a Suzuki Swift Sport on the side. I worked in the prison service for 3 years before leaving and now I work at Southampton University. There are few things as much fun as car shows and car meets with good mates and I hit 1k followers only a couple of weeks ago. It's a proud milestone of mine.
So, less about me and more about cars.
I will start with the main car which is my Nissan 370z Nismo Tech, named Lucy. I have only owned her since January so I've only got a couple of minor bits sorted. This includes a gloss dark smoke tint on the rear lights and a gloss black sunstrip. But I take so much pride in keeping her detailed and shining.
I have some big plans for her this year, but no immediate rush as there no car shows as of the moment. My plans include full carbon fibre vented bonnet, front splitter and rear diffuser as well as custom exhaust.
Watch this spot as she will come along very well. But for now, she's being entered into show and shine competitions. Nothing quite as relaxing as cleaning and detailing your car with a cold beer at the side.
Engine, performance and specs...
- The engine is a 3.7 V6 n/a
- Power is 350 bhp and 276 lb-ft
- 0-66 is 4.9 seconds
- Recaro bucket seats
- 19" Rays alloys
- Running Pirelli P zero tyres
Along with my Instagram, I run a car club with 5 admins called "
Southern Modified UK
" based in Southampton with nearly 2k members. Our meets are not the biggest, but we always have a very social turn out and no one ever feels left out. As admins and a club, we have a variety of sponsors and frequently attend shows. I frequently enter shows, whether I'm at shows, local meets or even on Facebook. Its all good fun and it helps me get out amongst new people.
I'm also a Moderator and Rep for Stance Auto if you ever need to ask anything to do with the magazine drop me a line, and if you have a car you would like to have featured, like this then I'll be than happy to help you out with any questions.
Last little thing about me, my ultimate dream car would be a 1963 Ferrari 250 GTO, (possibly the most beautiful car) or a '67 Mustang. (Whoop mine too, a red convertible)
Join us on Facebook at Southern Modified UK and if your ever in Southampton, come along to our meets and see for yourself!
All the Cars in the Online Version of our Magazine will eventually appear in our Fully Printed Magazine, the cars with the most Views, appear sooner, the Magazine is sold the world over through Amazon, making it easier and faster for people around the world to get their copy. UK and Ireland use our store stanceautomag.com

If you would like your Car and Story or Your Business Featured like this, Please
Email: Carla, Shannon, Andz or Admin, they would love to hear from you.
Our site contains links to third party websites. We are not responsible for the privacy policies, practices and/or content of these web sites. Their use is at your own risk.