Jonny Cahill - Subaru Forester XT SG5 EJ20 Turbo
Until I returned,  I run a car club now in Hull called Outkast Panda Crew, our club is a great bunch of people who love modifying cars we have a great selection from JDM, stance, even BTCC rep cars,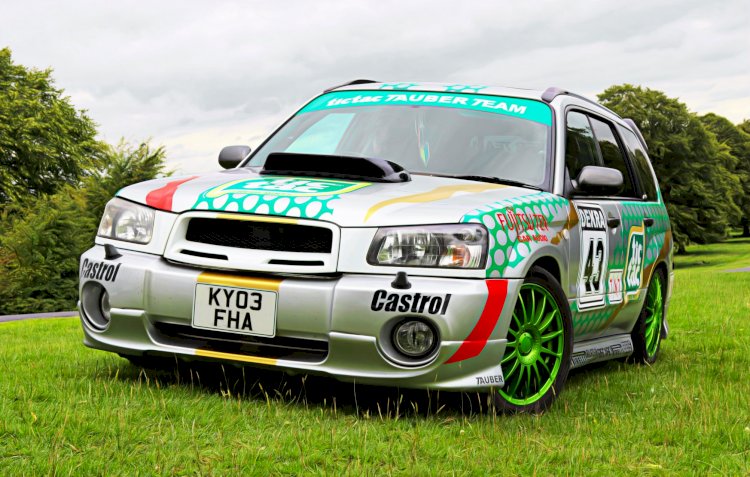 Join Our Stance Auto Mags Group, Give Our Facebook Page a Like, and Follow us on Instagram
More images are in the slider above, These Photographs are supplied by the Photographer, check their Link for Bookings.
Order the Printed Magazine HERE!!
>
Jonny Cahill
Subaru Forester XT SG5 EJ20 Turbo
Instagram
@outkastpandacrew
Facebook Outcast Panda's

I live in Hull and I own a couple of businesses one being a House Removal business,
I've been involved in the car scene since 2006 when I bought my first moped a Piaggio NRG 50cc I started modifying that with carbon tinted rear lights, Tecnigas exhaust, neon's, bigger rollers and an 80cc kit put on it, at school my personal statement for year 11 was " I'm 16 I drive a ped that goes 76mph" I loved it.

I was always into modifying cars ever since I can remember my dad taught me how to read reg plates and learn car badges, after that, I used to get hot wheels and Blu Tack and make body kits haha,
At 16 years old I used to go to local car meets and chat about cars drooling over Vauxhall nova's and huge widebody Suzuki Vitara I know weird but they looked cool, when I was 17 I got my licence and finally got 4 wheels, my Dad bought me a Ford Escort mk6 SI 3door 115BHP about a year or so later I had a Cossie whale tail ( the best ever spoiler even now) Cossie wide arches Mondeo ST style rear bumper and an aftermarket JDM style front bumper and of course Cossie bonnet vents, the engine was swapped to an RS2000 with R1 Carbs, it never really ran after that, I was disillusioned and kinda fell back from the car scene,
Until I returned, I run a car club now in Hull called Outkast Panda Crew, our club is a great bunch of people who love modifying cars we have a great selection from JDM, stance, even BTCC rep cars,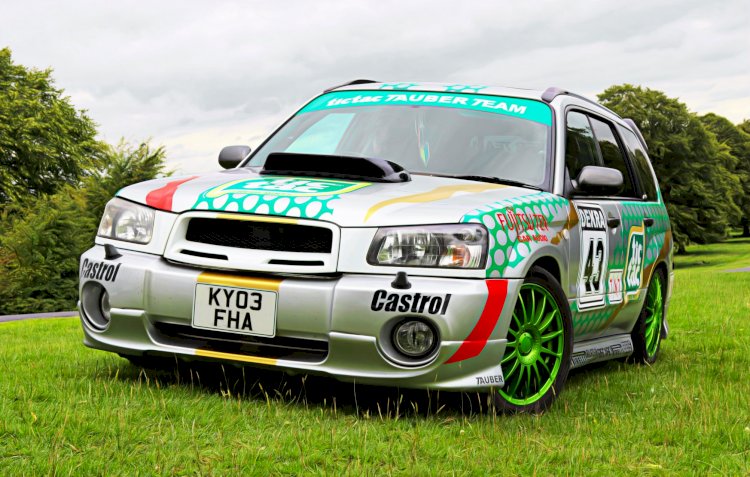 The car scene has changed since I was 16 there's a bigger focus of performance and stance compared to huge body kits and crazy sound systems but as long as we are modifying I have a smile on my face.
Outkast Panda Crew host a weekly meet every Thursday and we go to loads of big car shows like Modified nationals, Modified live, Fast show, loads of big cars meet within Yorkshire as well.
I've been through a few cool cars to get where I am now.

One of the cars I own now is a Subaru Forester XT SG5 EJ20 Turbo
It's the ultimate family wagon, go to the shops at 10 am staged rally at 11 am ha-ha, I've put a 90s DTM Tic Tac Tauber Team race livery on it, this was done by a good friend of mine a @Pluto_Graphics
I think it looks classy, it was custom made for the Forester as the kit was made for BMW E30, but I just had to have it, the wheels are team dynamic motorsport Monza R on 225/45/17s painted in Kawasaki green, I've upgraded the discs and pads 277mm drilled and grooved vented discs and Brembo pads all around, the suspension is STI shocks with Whiteline springs lowered 40mm, so what have I done to the engine, I put in a TD04 Turbo running 12psi, the biggest top mount intercooler before going front mount, and HKS sequential blow of valve, the proper sound of a Subaru, a huge HKS mushroom air filter with cold air feed, a Kemso 320 fuel pump, WRX uneven exhaust manifold, STI 3inch up-pipe to a 3inch straight pipe to the STI Genome backbox it sounds amazing
The body kit was from Russia it has a front splitter XT Sport cross, twisted side skirts and extra flared rear spats, the rear top spoiler is a Syms racing one and the mid-level spoiler is also Syms, the front bonnet scoop is from a bugeye Impreza STI, the interior is standard with heated leather seats but it does have a Momo steering wheel from a Blob eye Impreza and a big old boost gauge,
What's next on the plan? Well, bigger Turbo TD05 or VF52, it definitely needs to be Remapped but it's hard to find a tuning company that plays with this ECU, it's a funny one I know of one company called ECUTEK that might be able to help,
I'm going to upgrade the brakes for sure. Brembo or AP Racing callipers, bigger discs and gripper pads like yellow stuff, I need front and rear strut bars and bigger anti-roll bars. Whiteline can help me there.
After all, that who knows but it's a brilliant family wagon I look the business and I'm really comfy whilst I Boyrace ha-ha
What do you think? leave your comments in the comments section at the bottom of the page
'The future is bright as long as we can still Smell the Fumes'
Check out our Google News give us a Follow
All of our Magazine can be found on Amazon, they Print and Deliver worldwide, Stance Auto can not be held responsible for the final print, all complaints and returns must be directed to Amazon.
UKTM no: UK00003572459